Most effective tactics to prevent a sexual assault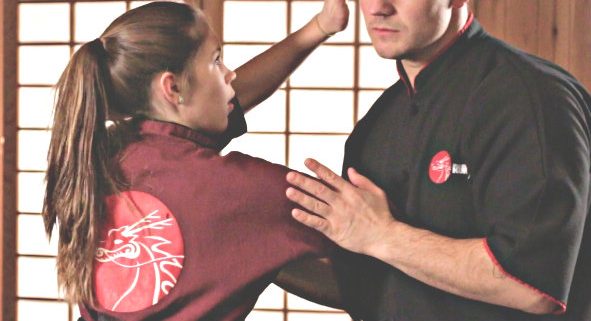 Sexual assault
Do you think sexual assault/ rape is still a common violent act in this day and age?

Some frustrating statistics shown below will show that this cowardly act is still very much happening in our society!! The part that people think is that it is happening in dark allies, masked men, the reality of it all is that it's the people you know, a friend, an acquaintance, intoxication and a party etc… that are moments when you are less vigilant that these acts happen. 
Sexual Assault Statistics in Canada
A Numerical Representation of the Truth
Of every 100 incidents of sexual assault, only 6 are reported to the police

1 – 2% of "date rape" sexual assaults are reported to the police

1 in 4 North American women will be sexually assaulted during their lifetime

11% of women have physical injury resulting for sexual assault

60% of sexual abuse/assault victims are under the age of 17

over 80% of sex crime victims are women

80% of sexual assault incidents occur in the home

15% of sexual assault victims are boys under 16

half of all sexual offenders are married or in long term relationships

57% of aboriginal women have been sexually abused

1/5th of all sexual assaults involve a weapon of some sort

80% of assailants are friends and family of the victim
When I read these numbers I had a feeling of anger in my stomach and a strong desire to give all women an empowering session of self-protection. I mean how can there still be incidents that are still happening at the rate shown above!! How can we protect the women in our life, well more importantly is how can we teach and educate the women in our life to protect themselves at all times. Now I don't just mean learning how to punch, kick and grapple. I mean how to empower women and give them street tactics to prevent those awful acts in the first place. 
We are getting set to lead a big group of women this weekend on April 22nd 2017 and you should be strongly considering enrolling yourself or someone you know in this powerful seminar that can change the outcome of a sexual assault/ rape. What value does that have to you?
Most effective tactics to prevent a sexual assault
Prevention is key
Learning your strengths and weaknesses
better awareness
use your brain
be vigilant
develop and and nourish a strong positive self image
Get some form of martial arts training or crash course training on self-defense
Learning what works for you
What to expect at our seminar is a strong feeling of empowerment in a no bullshit approach to protecting yourself. Sign up at http://orleans.patenaudemartialarts.com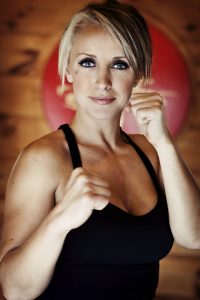 Sifu Christine Patenaude will be leading this seminar.
Below is few testimonials of women who have had certain situations and their training and demonstration of self-empowerment came to fruition:
"A man at the bus stop was invading my space and . . . using ploys to see if I would do what he asked. He acted like he was joking with me and grabbed my arm near my wrist. I used the wrist release I learned and said loudly for him to leave me alone. . . . I think if I had been less resistant he would have taken it further."
"I was at a football game and this drunk guy was stomping all over the place and he put his arm around me. Normally I wouldn't say anything. I was just like, 'Oh, whatever, you know, he's just drunk. Let it go.' But I actually spoke up and said, 'Get your hand off of me.' That's something I would have never done before. He was, 'Oh, I'm sorry. I didn't mean to . . . ' So it worked. That's a really small thing, but to me it was just so empowering."
Can you relate to those women? Can you see that self-protection doesn't mean violence? Self-protection starts with protecting yourself in various forms.
"..the will to live and fighting spirit is the most important thing for a person to have when in danger. Skills are important, but will is the fuel for protecting yourself, with or without formal training."- Ellen Snortland, author of Beauty Bites Beast, Awakening the Warrior Within Women and Girls.
https://orleans.patenaudemartialarts.com/wp-content/uploads/sites/2/2017/03/orleans-martial-arts-kickboxing-mma-schools-for-kids-43.jpg
515
591
Orleans
https://orleans.patenaudemartialarts.com/wp-content/uploads/sites/2/2017/01/pma-logo-black.png
Orleans
2017-04-17 07:31:21
2017-04-17 07:31:21
Most effective tactics to prevent a sexual assault